Merry Christmas and Happy New Year 2007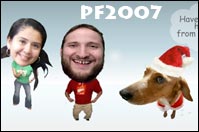 View Christmas card animation (Flash required)
2007

Nov 13, 2006
Halloween
(Vivo & Cafe Paradiso)


Nov 9, 2006
Halloween
Photos by Gabe Walker


October 25, 2006
Friday Artwalks


September 6, 2006
Friday Artwalks


Merry Christmas and Happy New Year 2006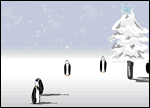 View Christmas card animation (Flash required)




2006


November 19, 2005
Visiting Dmitri in Ohio


November 19, 2005
Ballroom Championships Ohio


November 12, 2005
Diwali


October 10, 2005
Los Angeles


October 29, 2005
Halloween


June 25, 2005
Graduation Ball


June 24, 2005
Graduation Banquet & Awards


June 23, 2005
Graduation Day




June 20, 2005
BFA Show 2005
Clara's show





June 20, 2005
MUM Dance Party
DJ Chris



June 20, 2005
Friday Artwalks

May 13-15, 2005
InterFuse 2005 (Midwest Burners)

February 17, 2005
Gilbertos Bday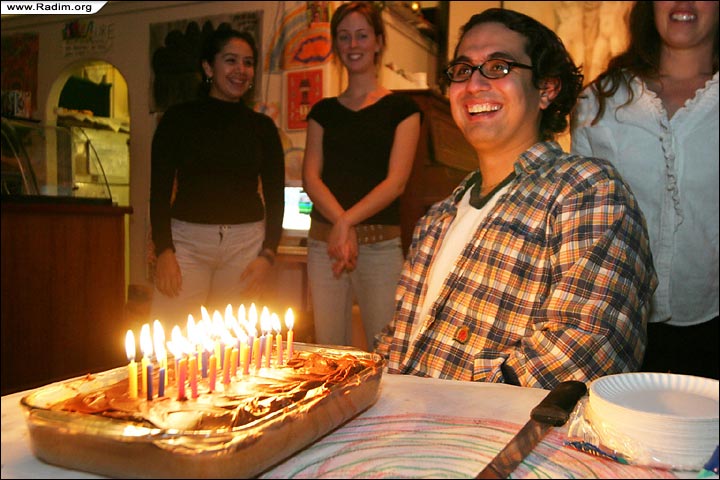 Happy New Year!!! 2005

2005

June 28th, 2004
Parents Wisconsin



June 26th, 2004
Graduation 2004



May 30, 2004
Reneisance Fair


December 4th, 2004
Variety Show 2004



November 28, 2004
Google Fun. Type in google weapons of mass destruction or "WMD" and click on first result. Read error message carefully.
Also try to type in google miserable failure and see first result.
You may go directly to these pages here: weapons of mass destruction and miserable failure


October 10th, 2004
Deepawali 2004
Photos by Aurel






November 2nd, 2004
This time it didn't take me half a year to post Halloween pics ;-), hope that you like them. If you know about any good slide-show gallery generator, please let me know.



Halloween 2004



Pumpkin Carving

October 13th, 2004
Yogic Flying Setup (August 28, 2004)



Blue Shift (August 7th, 2004)





80's concerts - Burlington, IA (June 17th, 2004)



October 10th, 2004
Karan's Bday Party


September 26, 2004
Creating Peace



For more info visit http://creatingpeace.mum.edu/


New webdesign for goa trance party in October 23.



www.goaspirit.com




Please let me know if you have any problems with new "slideshow" gallery viewing. Thanks.

July 13, 2004
Trip to Chicago with my parents
You might see few kewl pics in there.





July 09, 2004
Our wedding party & BBQ next day
Thank you for coming and having fun ;-) Also thank you for all those beautiful presents and wishes. Right now we cannot go to honeymoon, but hopefully in next few months.





July 09, 2004
Our wedding
Thanks to everyone for helping us and supporting us, it was wonderful and very special time for me and Clara.



June 23, 2004
Halloween 2003


May 16, 2004
Variety Show 2004



Finaly! I am getting some extra free time so more updates will follow up soon, hopefully. Be patient :-)

May 8, 2004
Trance Party in Cosmic Cafe (Dec 2002)


February 13, 2004
BFA Show photos and
TV interview segment





Thank you everyone who supported me in creating this show!


January 28, 2004
B.F.A. gallery opening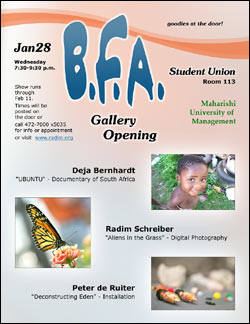 2004

September 12, 2003
Founders Day 2003



June 04, 2003
Eco-Fair 2003

Concerts, Lectures & Workshops



Eco-Fashion Show



Eco-Fashion Show Rehearsals



April 25, 2003
Yogic Flying Competition

Yogic Flying Competition





April 09, 2003
My new wesite design:
www.spasolutionsinc.com


March 08, 2003
Greenhouse setup photography



2003

December 16, 2002
Sculpture Class with Dale Divoky



November 27, 2002
Dr. John Hagelin meets with students



November 16, 2002
Manisha Koirala - Actress



November 2, 2002
Andrew's Bday Party



October 28, 2002
Halloween 2002



October 11, 2002
Apocalypso Tantric Boys Choir of Memphis





October 11, 2002
Founder's Day

September 28, 2002
Gala Opening of the McLaughlin Building

22nd September 2002
Fall Celebration

17th September 2002
Finaly I've organized pictures from this spring MUM trip to PowWow - American Indian show








17th September 2002
Finaly I've organized pictures from this spring Variety Show



9th September 2002
Air Fest - Helicopter Ride




4th September 2002
Maria's Birthday Party


2nd September 2002
Student Union Dance


28th August 2002


KHOE radio webiste A new website I have developed and designed, let me know what you think.


21st August 2002
Pool Party



7th July 2002
Binary Island - video
DOWNLOAD!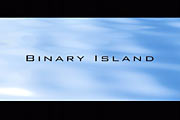 4th July 2002
Fireworks!

1st July 2002
GRADUATION !!!
Graduation Ball Graduation Banquet Graduation Awards Graduation Ceremony



14th May 2002
Eco-Fair 2002 Fashion Show.


2002






17th February 2001
Finaly! I have finished gallery of pictures from my trip to Mexico. You gotta see them! Mexico




1st January 2002
Happy New Year!

17th November 2001
Diwali - Indian Festival Of Lights:





06th November 2001
My picture "Spooky" has been selected to a final competition of "International Open Amateur Photography Contest" with grand price $10.000

03rd November 2001
In one year I have taken 10 thousand pictures with my digital camera ;-)

31st October 2001
Halloween Party @ MUM:





1st September 2001
Prairie Planting in Fairfield:





1st August 2001
My new website www.ProfitBasis.com is up and running.

28th June 2001
New Pictures of:

MUM Graduation - Summer 2001
Banquet and Awards Ceremony

24th June 2001
Pictures from Vedic Literature Graduation.

18th June 2001
new design and section of digital photography. Flash Animation Updated

17th May 2001
Very nice Goa Trance Track by Paul Oakenfold called Jungle Trax.

18th April 2001
2D design gallery show ended.



Please hit me back with tips for my new design for www.ProfitBasis.com

4th April 2001
Pictures from 2Design class. You can check pictures of my piece...







...and pieces of other people from class. Includes pics from gallery, presentation and process of working. If you like it, please feel free and visit gallery in the MUM library, where artwork is being exhibited.

3rd April 2001
Pictures from Christian's Birday

26th March 2001
Pictures from Shabra's Concert in Student Union

6th March 2001
Pictures from Kim's birthday

5th March 2001
Pictures from Dmitri's birthday and Snezena's Party.

28th February 2001



New photo added here

20th February 2001
There is a photograph - ceramics show in the university library during few next weeks. I have there some of my print outs! You are most welcome to take your friends with you, it is free of charge.

2nd February 2001
I've added pictures from Livia's wedding.

Broken links of galleries fixed, working on fixing graphics links (flash animation, etc...)

16th Jan 2001
Working on broken links

New Pictures - Czech Republic Christmas 2000 (126 pics, with new digicam CD1000)

I have made news section :-)


Go to top